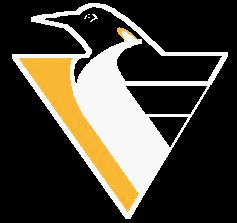 Pittsburgh Penguins
The Pens are my favorite hockey team. They are MY team. Regardless of current standings, be they first or last, i think they're the best. Mario is and always will be the king of hockey. Jagr is the crowned prince. I love the NHL playoffs, it's hockey at it's best. For me the Pens will always be Back to Back Cup champs. Those were amazing seasons.
It's A Great Day For Hockey!
~~~~~~"Badger" Bob Johnson
---
---
1999 Playoffs:
Round two vs Toronto
Game One
2-0 Pitt
Game Two
???
Game Three
???
Game Four
???
Game Five
???
Game Six
???
Game Seven
???
Round one vs New Jersey
Game One
1-3 NJ
Game Two
4-1 Pitt
Game Three
4-2 Pitt
Game Four
2-4 NJ
Game Five
3-4 NJ
Game Six
3-2(OT) Pitt
Game Seven
4-2 Pitt
Winner
Pittsburgh 4-3
---
When Lemieux retired, WDVE wrote a song about it to the tune of American Pie, go HERE to listen to the song. (it's in Real Audio format)
---
NHL.com
---
HOME|LINKS|WEBRINGS|JOIN MY WEBRING|LISTED|MESSAGE BOARD|AWARDS|EMAIL