Kate Winslet is an incredible actress. I, like many people, first saw her in the movie Titanic. I loved Titanic and I loved her. I think Kate is extremely talented and astonishingly beautiful. This is my favorite picture of her from Titanic, red curly hair all wild...
Kate's performance in Titanic made me want to see her other movies. At this point I've rented most of her films and can't wait to see her upcoming ones. Kate's first movie was Heavenly Creatures. This movie was kind of disturbing, but I enjoyed Kate none the less. Here's a pic of Kate with co-star Melanie Lynskey: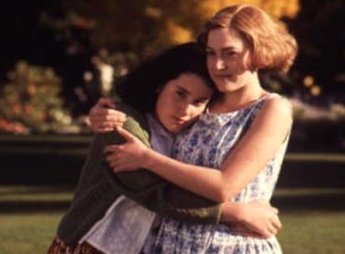 And here is the movie poster:
In 1995 Kate was in Sense and Sensibility with Emma Thompson, Hugh Grant, and Alan Rickman. Here's the movie poster: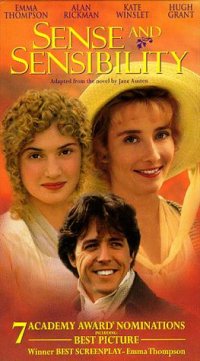 And here are a few scenes from the movie: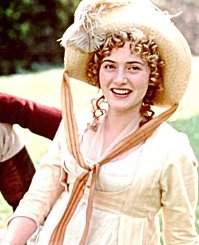 For Sense and Sensibility, Kate received Best Supporting Actress nominations from the Hollywood Foreign Press (aka the Golden Globes) and the Motion Picture Academy of America (aka the Oscars). Kate won both the SAG (Screen Actors Guild)Award and the BAFTA (British Academy Award) for Best Supporting Actress. Here she is at the 1996 Academy Awards: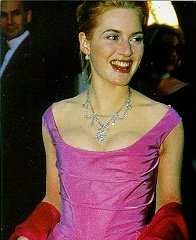 Kate next took on the role of Ophelia in Kenneth Branagh's version of William Shakespeare's Hamlet. Here is the movie poster: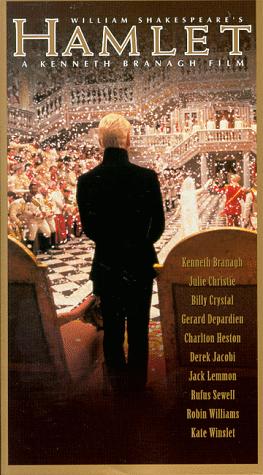 The same year Kate did Hamlet, she did the movie Jude. Despite the smile on the characters face in the next picture, Jude is a very sad movie.
Here's the movie poster(hopefully a better version will be coming soon!):
And now we've gotten to the movie that everyone on the planet knows about. The movie that broke tons of records, the movie that took home four Golden Globes and eleven Oscars amoung other awards. December 19, 1997 is the day the movie world was forver changed. Titanic was for me, an emotional experience. I wish i could forget I saw the movie, so that i could see it again for the first time. Here's that incredible drawing from the movie:
The following is a picture of my favorite scene from Titanic, i cried my eyes out when Jack told Rose it really was a lucky ticket.